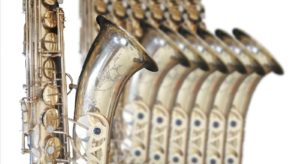 Small groups under construction:
SAXOPHONE for everyone
SAXOPHONE for women* and queers
Saxophone is a wonderful instrument. Beginners can produce satisfying sounds in no time. The sound nuances can also be refined infinitely. In a group of saxophones there is a great overall sound, in which sometimes all the instruments fuse together, but also peculiarities can emerge. And playing in a group is just fun. Individual online settings are currently being prepared in preparation for small groups.
For further information please contact: frizu@gmx.de 030-30764918 0176-20332076