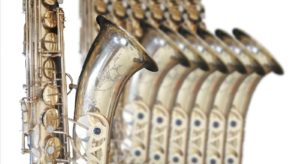 Small groups under construction:
IMPROVISATION FOR CLASSICS for everyone
IMPROVISATION FOR CLASSICS for women* and queers
Anyone who learns or has learned a classic instrument has acquired a variety of skills along the way. However, improvisation is usually of less importance. Often, own beliefs like "I can't" prevent access to it. Such inhibitions can easily be reduced by simple game ideas. This can currently happen for brass and singers in individual settings and in perspective in small group settings, for everyone else already in small groups.
For further information please contact: frizu@gmx.de 030-30764918 0176-20332076