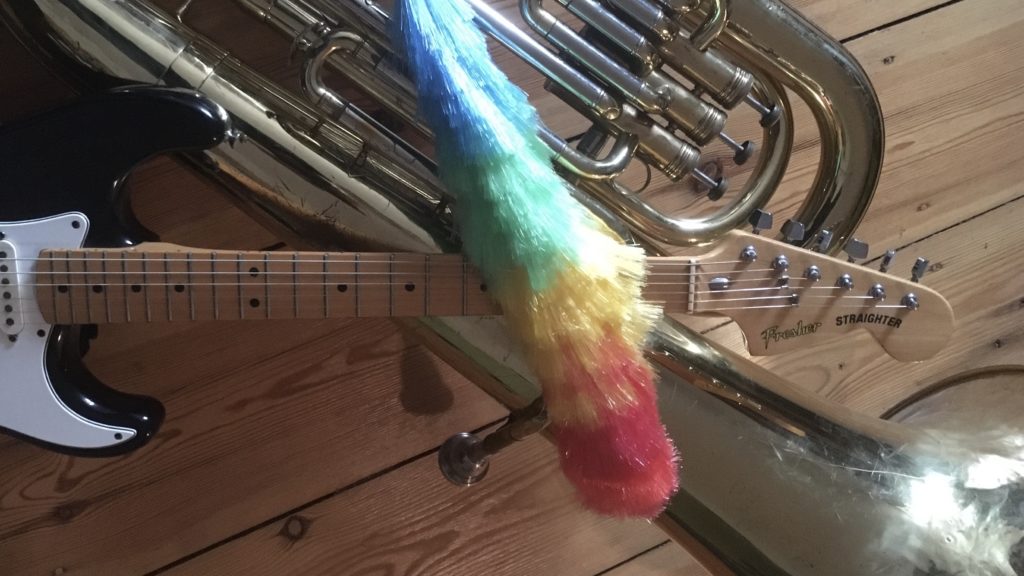 Thursday 9th of January, 8pm: Dust your instruments!
Bring your instrument with you, which has been rotting forever in your suitcase. We'll unpack it all together and see if there's any sound left and what else can happen.
Admission free.
Who would rather not in the group, but rather to make a (free) extra date alone, please call 0176-20332076!

Thursday 16th of January, 8pm: FRIZU_SESSION for All
Thursday 23rd of January, 8pm: DISCUSSION – Discussion series about music und politics
Thursday 30th of January, 8pm:  LOUNGE_CONCERT
Open for new people in January 2020:
tuesday at 12 noon: LUNCHTIME_ORCHESTRA
wednesday 4.30pm: PROJECT_BAND I for women* und Queers
thursday 6.30pm: PROJECT_BAND II for All
It doesn't matter if you're a beginner, are returning to music, are self-taught, have some doubt about your skills, or are advanced or professional: make music with others in a comfortable atmosphere and get inspired!
Look here for the dates: 
EVENTS
All meetings are normally in the "FRIZU_LOUNGE" at the SambaRaum of the "Stoff- und Gerätelager" on the "RAW-Gelände", Revaler Straße 99 at Berlin, Friedrichshain. WHERE
Different instruments like percussion, guitars, bass, keyboards, drumset, accordeon, recorders will be there and can be used.
Players of all instruments in all levels and singers are very welcome!
If there are any question, just contact me: 0176-20332076, 030-34764918, frizu@gmx.de. CONTACT
FRIZU_PROJEKT_BAND at Belinda's Salon, TrIQ e.v. on 16/6/17